Hey guys well I deceided to trade my 92 kawasaki kdx200 off for this 88 honda 250x. Just thought I'd post so pics of it up for you guys to check out let me no what you think of it.
This was what it looked like when I first got it.
[img]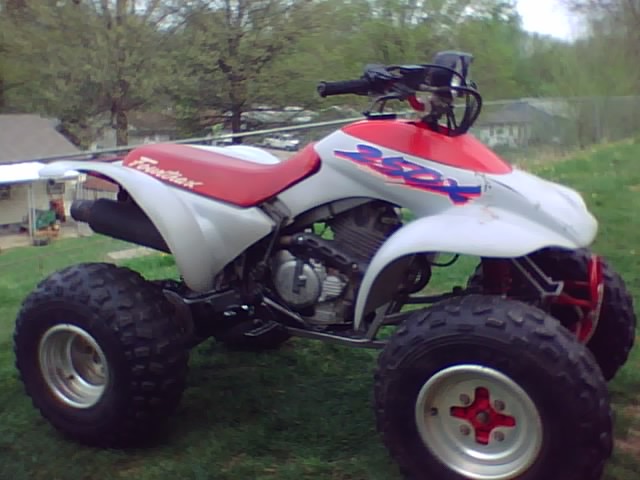 [/img]
This is what it looks like now after some plastic work.
[img]
[/img]
It runs like a champ and I am really enjoying the 4 stroke over my old 2 stroke bike. It still needs alil more cosmetic work and Ill post update pics as I progress with it. Thxs, Bryan
UPDATED: May 4, 2009
Ive been busy all last weekend stripping --> (paint)

, sanding, and painting all my plastics and frame and motor and exhaust here is the outcome of my baby. I changed my mind about the other color scheme and I had to strip all the other paint off by hand lol FUN!! I also redid the seat bought some black vinyl from wally mart 3.97 a yard woo hoo

cheap, but I think it looks ok! It is about complete all I need are some nerf bars and some graphics which should be here anyday. Here are the updated pics of her. Oh and all the rims will be that shiny red I just wanted to make sure it was going to look ok before I did the other 3 haha. Let me no what you guys think? Thxs your fellow rider, Bryan.
Side Shot
[img]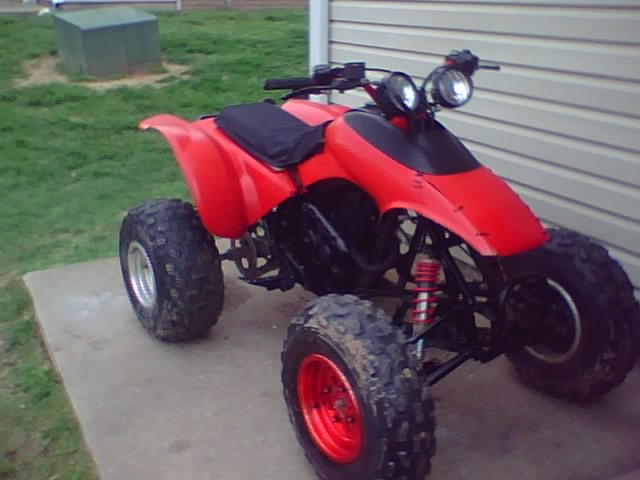 [/img]
Another Side Shot
[img]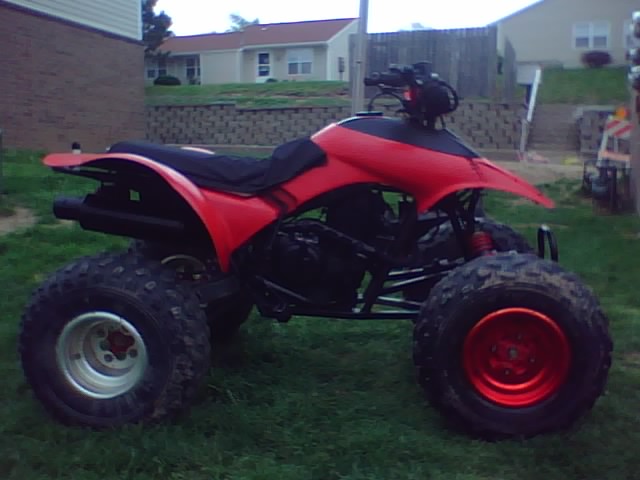 [/img]
Front End Shot
[img]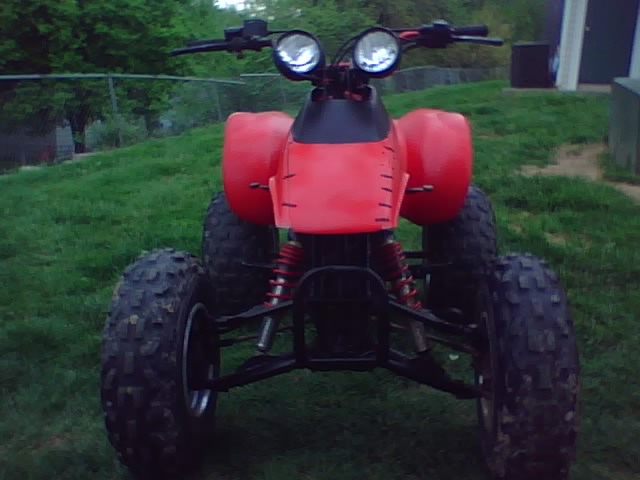 [/img]


Last edited by ramsbringit on Mon May 04, 2009 9:20 pm; edited 2 times in total