It has been awhile since I have been on here.  Working at a grain elevator means I don't get any free time in the fall

  .  On top of that I have taken over some rental property management and just got to where that isn't eating ALL of my extra time (sister may be missing some siding these winter but oh well).  
 Great news is I have found time to do some wheelin and dealin and have changed my rides a bit.  My buddies have talked me into getting on two wheels and I happened on a killer deal... So now I have an 04 YZ450f with a hot rod crank, big bore kit, and full exhaust with a shorty pipe (I forgot what brand), GO BIG OR GO HOME lol.  
 My wife now has a 2005 YFZ 450 which was cheap because there's a nice fat hole in the cylinder

 It appears the wonderful oil issues they are know for got to it, BUT I know the guy that had my bike since new and he gave me ALL of the stock parts from the YZ, which are still in great shape.  So I'll be in the garage once harvest is over doing a full overhaul.  May as well strip it and paint it to her liking while it's apart.

 I also aquired a 2001 Klx 300r which was fro my wife, but she really didn't take as much of a liking to a dirtbike as I did, so if you want it let me know, it will be on the for sale section soon.
 Just bored and its been awhile thought I would fill you all in  

 If anyone else has had a change of Rides, lets hear about it!!
" />
Never get home before dark, bet pic I have at the moment.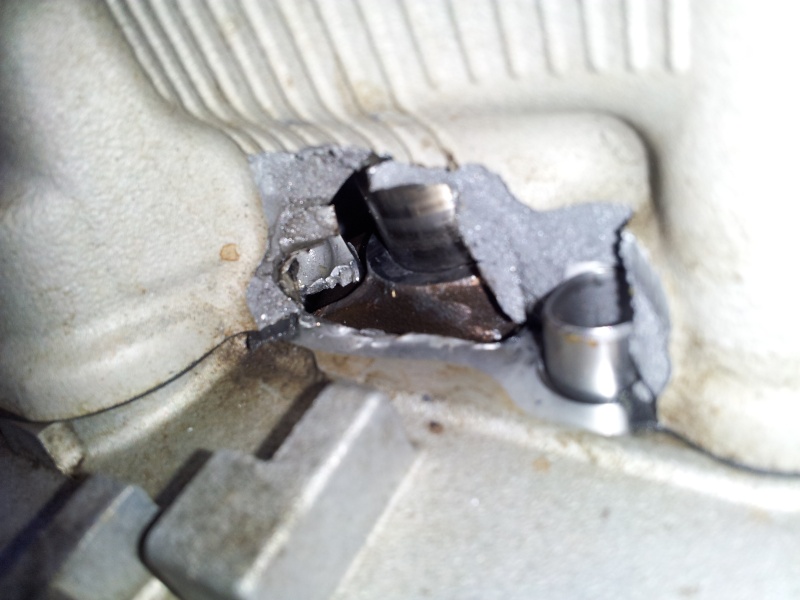 " />
Holey Moley!
-See you guys on the dirt