I am needing a top cap for a set of "Fatty" bars (1-1/8" Dia. bars).
As you can see in the pictures, there is a riser on each side of the handle bars with a seperate top cap and each top cap has four boltes in each cap.
If you have anything like this laying around, plese call me on my cell phone (816) 739-6740. THANKS!!!!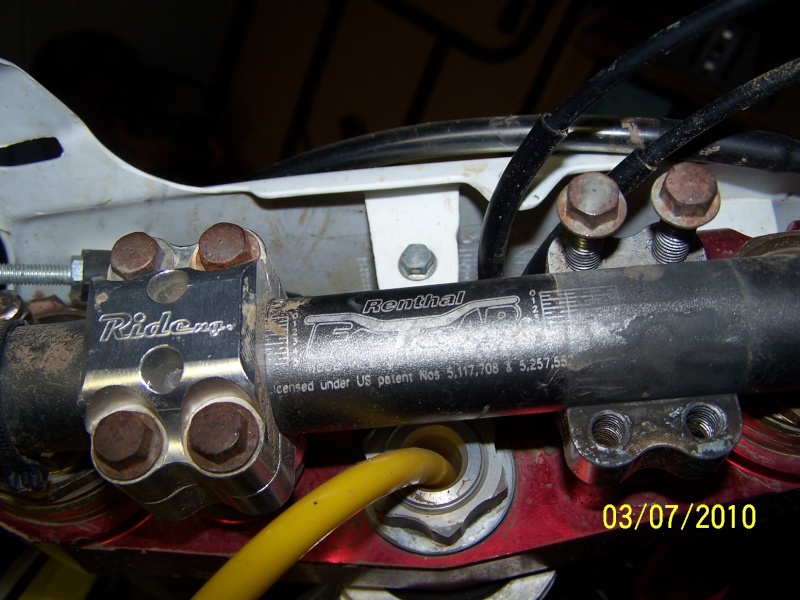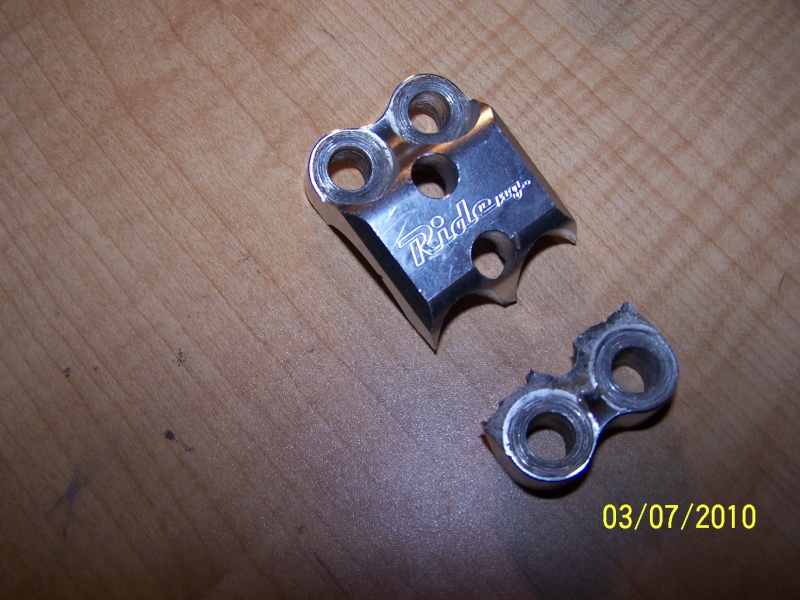 Thanks for looking in advance,
Bryan